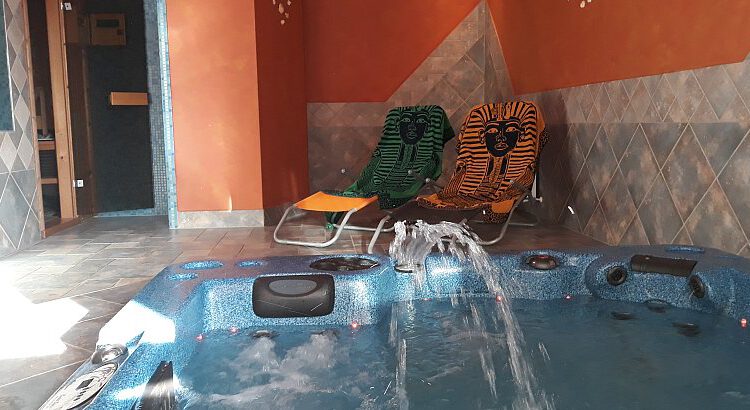 Guests longing to relax are awaited by Finnish sauna, jacuzzi, and aromatic and light therapy in our wellness facility.
In the relaxation room you can have a nice fitness-wellness herb tea and forget about everyday problems. It is only you and your family who use the wellness facility at once, and so you do not have to adapt to others but can enjoy the opportunity of undisturbed recreation.
This service can be used by prior appointment and for charge.
Pictures from wellness facility